If you're anything like me, major events in life, make you reflective. It's no surprise, then that the recent news that I was successful at becoming Northumbria Police's next Chief Constable has made me think back on the highs and lows of my life.
It's now over 28 years since I became a police officer. Never in a million years did little old me dream that one day I'd become one of the most senior women in British policing. It just wasn't part of the plan.
If the truth be told, I was never that ambitious. I always just wanted to be a good cop and to help people. That meant always trying to be the best I could be, making the most of every opportunity and learning some lessons along the way.
After leaving university, I wanted to do something with purpose. So, I joined Greater Manchester Police at 24-years-old. Now here I am in the process of packing up my life for a new adventure.
Growing up, there were three women in my life who really got me to think about a career in policing. I'll never forget their names: Christine Cagney, Mary-Beth Lacey and Jane Tennison (I bet you were thinking I was going to say something much more profound)!
Cagney and Lacey served with the NYPD in the 1980s. Every week I'd tune in to watch them lock up some of the city's most dangerous. Meanwhile in 90s Britain, DCI Tennison was smashing through policing's glass ceiling and leading teams to round up serial killers and more.
I'm sharing this with you as we mark LGBTQ+ History Month. Fittingly, this year's theme is Behind the Lens. It's about recognising the contribution LGBTQ+ people have made to cinema.
Cagney and Lacey, and Prime Suspect were both massively popular shows and I'm sure policing has them to thank for drawing in hundreds of new recruits.
They were my onscreen inspiration. As straight women, Mary-Beth, Christine and Jane may not have told me who I was, but they told me who I wanted to be – a cop with pride, integrity and guts.
I'll leave it for others I've served alongside to decide if I have integrity and guts, but I know that I am proud. I'm proud to have worked with some brilliant people at GMP and West Midlands Police, I'll be proud to head-up Northumbria Police and I'm proud to lead on LGBTQ+ issues for the National Police Chief's Council.
Much like being a Man City fan, policing is a tough and often thankless job. In some ways, that's what makes it the best career in the world. We do what we do because we know this work matters. There's nothing like it.
This LGBTQ+ History Month, I'd ask you to think about who your inspiration in life was. How do you measure up to them now?
I'd also ask you to think about who you're inspiring with your words, actions and attitudes? Would you be the person your younger self needed during past tough times? Would you make little you proud?
It's never too late for a fresh start. I know I'm looking forward to mine in the north east. And who knows, I may even binge watch some Christine, Mary-Beth and Jane for some inspiration (although I'm not sure big hair and constantly sliding over the bonnet of my car could ever be described as professional conduct).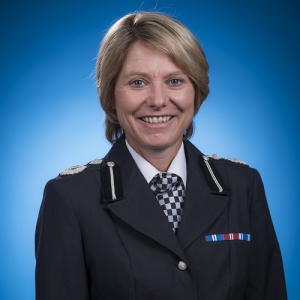 Deputy Chief Constable Vanessa Jardine is the National Police Chief Council lead for LGBTQ+.
You can find out more about Vanessa in her profile here. 
/wp-content/uploads/2023/04/VJ-HM23.jpg
500
500
Scot Anderson
/wp-content/uploads/2022/07/logo2022.png
Scot Anderson
2023-02-24 08:05:43
2023-05-17 14:21:33
Blog | LGBT+ History Month 2023 - DCC Vanessa Jardine