The 20th of November is Trans Day of Remembrance or TDOR for short. TDOR is an internationally recognised day of solemn reflection and a time to memorialise those Trans and non-binary people who have been murdered or victimised by transphobic hate.
Constable Al Smith of West Midlands Police is the Trans and non-binary lead for the National LGBT+ Police Network; this is their thoughts on TDOR: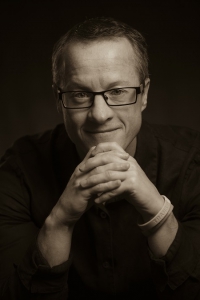 It is important to honour and remember the victims of hate crime, Trans day of remembrance (TDOR) gives us the opportunity to highlight to the wider community the devastating effect transphobic hate crime can have on my community. While this is an important day, it holds great sadness for me.

TDOR reminds me of my vulnerability to hatred. It reminds me I live in a hate-filled world where others like me are killed just for being themselves.

It reminds me of others who have taken their own lives because of the daily oppression they face. That's something I've contemplated in the past when I experienced bullying at work to the extent I suffered severe clinical depression. Far too many Trans and non-binary people have experience of this and is one of the main reasons I want to see our society be more inclusive of trans and non-binary people. So no one has to feel that their innate characteristics make them a target for hateful behaviours.

I don't want there to be a need for TDoR, but it exists for very real reasons.

In the UK, transphobic hate crimes have quadrupled over the past five years. Trans people are twice as likely to be the victim of crime. Alongside this increase in crime is the toxic environment that exists on many social media platforms which can be incredibly transphobic. Behind every headline is a real person with parents, family and friends who are affected by these crimes and hostile words. Knowing this, how would you feel if your child, or a member of your family or a good friend said they were trans? How would you feel about them seeing transphobic comments? Wouldn't you want them to be able to be themselves in public and be safe?

Allies are key in helping to make our workplaces and society safer and more inclusive of Trans and non-binary people. If you are an ally, ask yourself, what am I doing to help support Trans people? If you aren't sure where to start, here are some simple ideas: add your pronouns to your email footer / social media profile, follow some prominent trans people on social media and share their stories, make a donation to a trans charity, have your say in the current Gender Recognition Act inquiry and hate crime consultation, stand up to transphobia you see online.

These are small things that take only a little effort but can make a massive difference to the Trans and non-binary people around you, both to those who are visible and those you may not know to be Trans or non-binary. It's easy to make a difference and be the positive change you want to see in the world.
For more information on Trans guidance for policing. Please see the resources section of our website.
/wp-content/uploads/2020/11/Trans-Day-of-Remembrance-Crop.png
500
500
Scot Anderson
/wp-content/uploads/2022/07/logo2022.png
Scot Anderson
2020-11-20 08:11:01
2021-02-19 11:10:17
Transgender Day of Remembrance | Friday 20th November 2020