South East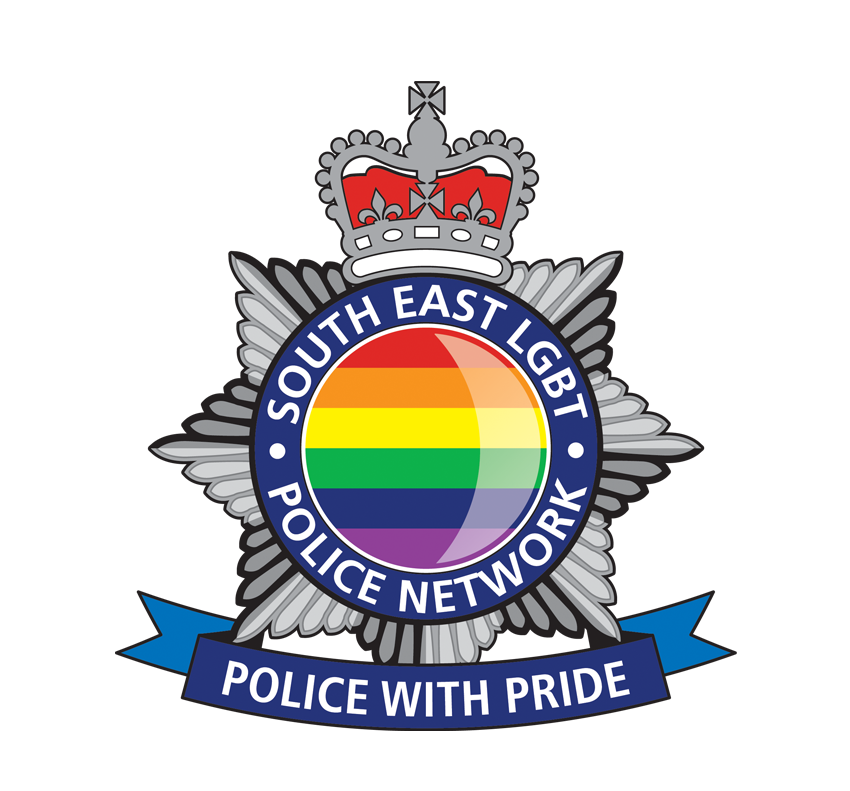 The South East Region incorporates Surrey, Sussex, Hampshire, Thames Valley, Kent, and Jersey & Guernsey.
The region has a vast mix of both urban and rural landscapes, as well as one of the largest LGBT+ communities in Brighton & Hove.
Hampshire Constabulary LGBT Resource Group
Our Resource Group acts as an Employee Network Group, supporting staff and the organisation a range of issues including force policies, equality and inclusion and staff wellbeing. It leads our team of LAGLOs who are drawn from all ranks and roles across our force.
LAGLOs focus on building confidence within our LGBT+ communities through engagement events and by working with partner agencies across our two counties.  Operationally, LAGLOs support victims of domestic abuse and hate crime, providing additional support, risk assessment and where necessary tactical advice to investigating officers.
Pictured is our well known LAGLO vehicle with artwork by Kev Munday depicting famous Hampshire and Isle of Wight landmarks and the colour added by our communities at our 2017 Pride events.  It has been displayed at Southampton Showcase Gallery and attended a Southampton FC Rainbow Laces match, but most of the time it's out and about on operational duty.  Tweet us @HantsPoliceLGBT if you see it!
Thames Valley LGBT Police Network
Thames Valley LGBT+ Police Network supports Police Officers and Staff working for Thames Valley Police, including welfare, social events, pride attendance and internal policies.
We also support the LGBT+ communities across the Thames Valley area, including Oxfordshire, Berkshire, Buckinghamshire and Milton Keynes. Thames Valley Police have LAGLO+ officers, which our officers and staff that are trained to deal with any LGBT+ incidents and crimes that occur within our police area, offering guidance to the attending officers and also victim support.
We welcome new members and we have a Facebook page, TVPLGBT, this advertises what we are currently involved in and has regular news updates, we are followed from people all over the world.
Sussex Police LGBT Network
Sussex Police LGBT Network is proud to be the 'visible, tangible presence' of LGBT people within the organisation.  We strive to support both staff members who seek advice or guidance and the organisation itself by being a Critical Friend, ensuring that working policies are inclusive and accountable to the needs of all our colleagues.  To this end, we support all initiatives taken by Sussex Police to raise the LGBT profile within the organisation and further this by staging events and publicising our Network.
---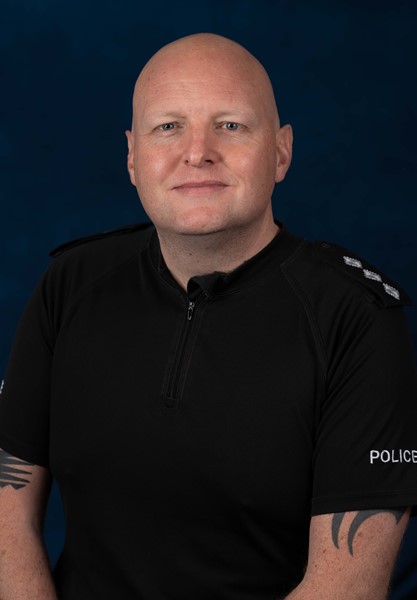 Chief Inspector Mark Evans
I have been an active member of my force's LGBT+ Network since I joined the service in 2001 and have been fortunate to not only be comfortable to be 'out', but to work for an inclusive and supporting organisation.
I have recently stepped down as the Co-chair of the Sussex Police LGBT+ Network having served 4 years but remain an active member of the executive committee.
Why do I do it? Well, I think the answer is simple and yet perhaps slightly odd! My aim is to remove the need for the LGBT+ network, but this can only be done once we reach that milestone where all LGBT+ staff can feel totally comfortable with their sexuality or gender and are treated equally by everyone they meet.
Within my own force we have a strong and established LGBT+ network. I have the privilege of working with an exceptional team on our executive committee, who focus on providing support for both the staff and the organisation. I believe we have a role to play in acting as a critical friend to chief officers, and this is something which is welcomed in my force. However, we still have work to do, as I know we still have staff who do not feel they can be themselves, and we are still seeing moments of discrimination and behaviours which fall outside of the code of ethics, something I am committed to doing all I can to stamp out!
As the South East regional lead I support my colleagues within my region, ensuring our voice is part of the conversation, shaping what we do as a network to support our staff. I believe we can achieve so much more in unison than as individuals, and this has been highlighted in the work the National LGBT+ Network has done.
---